Catching the attention of prospective customers is the key to success at any trade show. To stand out from competitors, maximize your visibility in a crowded space, and maximize your usable booth space, you need to find creative ways to showcase your products and services. A double-deck exhibit—a two-level booth with an upper balcony as well as floor space—can be an excellent way to increase not just visibility but also potential interaction between exhibitors and customers. With proper design and preparation, a second level to your booth can help turn a basic display into something truly unforgettable! 
Build Vertically to Maximize Usable Space
The main advantage of a double-deck exhibit is that it allows you to use your floor space more efficiently by having two levels instead of just one. For example, a 20×20 booth gives an exhibitor 400 square feet of floor space. A second level can add to this substantially. Depending on the size and shape of your booth, you can showcase more products or services with a much smaller booth footprint than you would be able to with a single level booth. Additionally, the balcony space allows you to draw attention from afar by displaying larger items, such as eye-catching banners, signs, or products.
Additionally, a balcony makes a perfect private meeting space for prospects at your show. Whether you schedule these meetings ahead of the show, or invite a booth guest up to discuss your offerings in more detail, the more secluded nature of a second level meeting space can allow discussion to flow more organically, without disrupting the flow of attendees through the floor level of your exhibit. Prospects will stay longer and engage in deeper conversation, maximizing the exhibitor's likelihood of securing future business.
Double-Deck Booth Design and Staffing
In terms of design, you'll want to make sure that your double-deck exhibit looks inviting and is easy to navigate. Your booth should be well-lit, with plenty of walking room around the edges for visitors to explore. If you have multiple levels, you'll also need to ensure there is a safe, easy way for attendees to access the upper level. Furthermore, your booth should be ergonomic and comfortable; if possible, include seating areas or standing desks so that customers can relax and interact more easily with your booth staff.
Lastly, efficient staffing is essential for a successful double-deck exhibit. Depending on the size of your event, you'll need to plan ahead and make sure that there are enough people available to man both floors of your booth. Additionally, when it comes to product demonstration or customer interaction, you should ensure that your employees are knowledgeable and well-prepared to answer any questions.
Take a look at a few double-deck booths that we have constructed for clients in the past: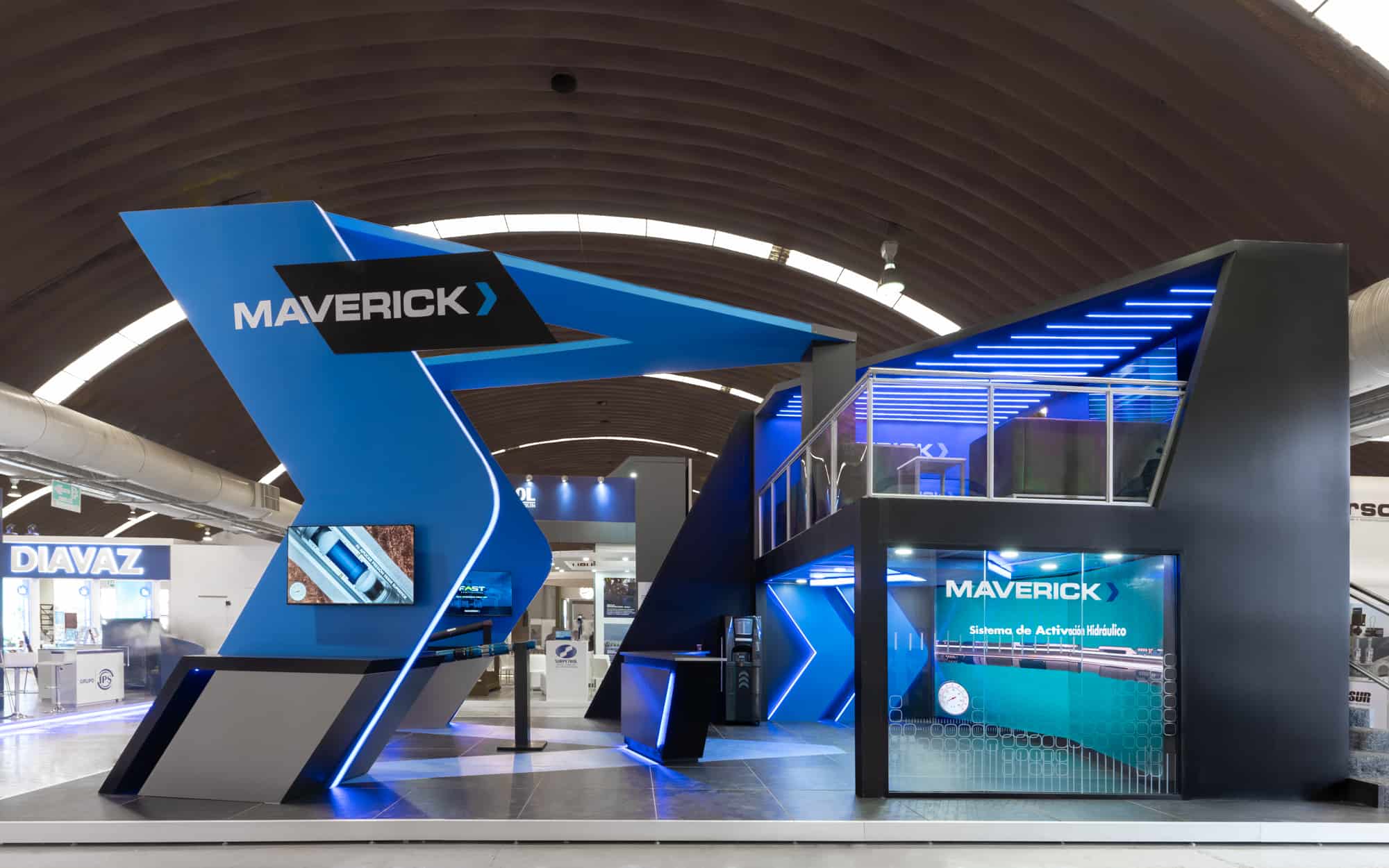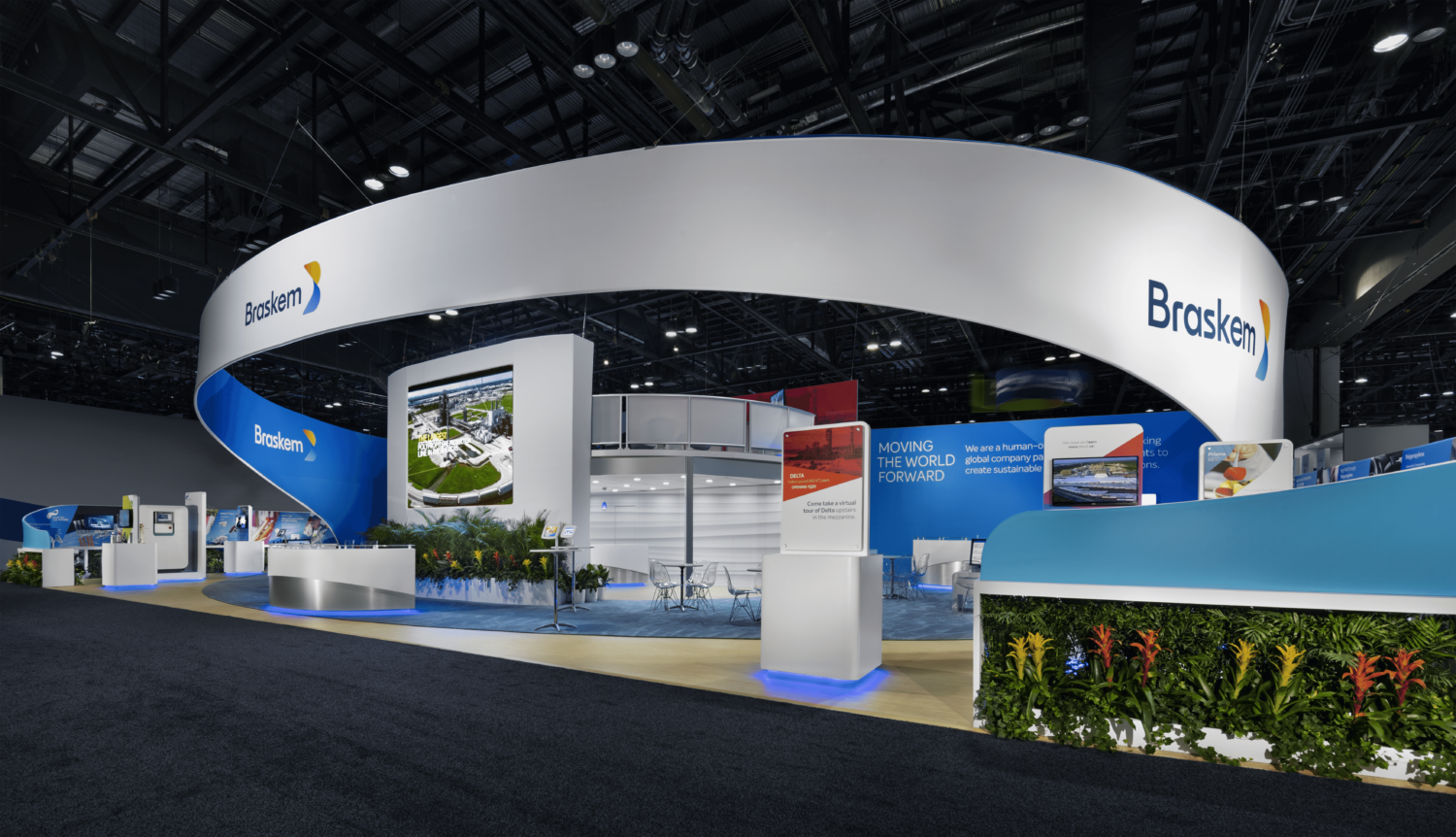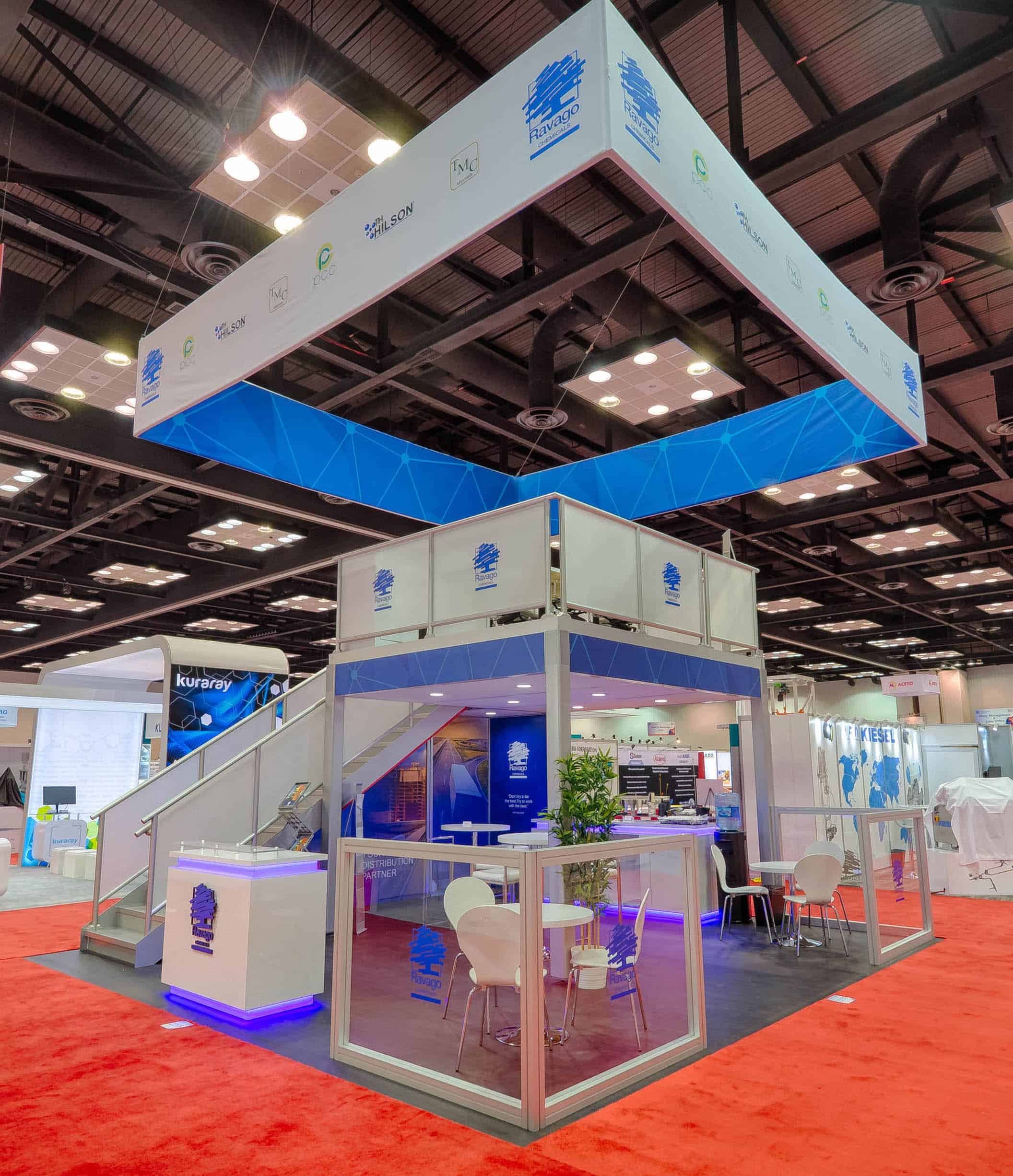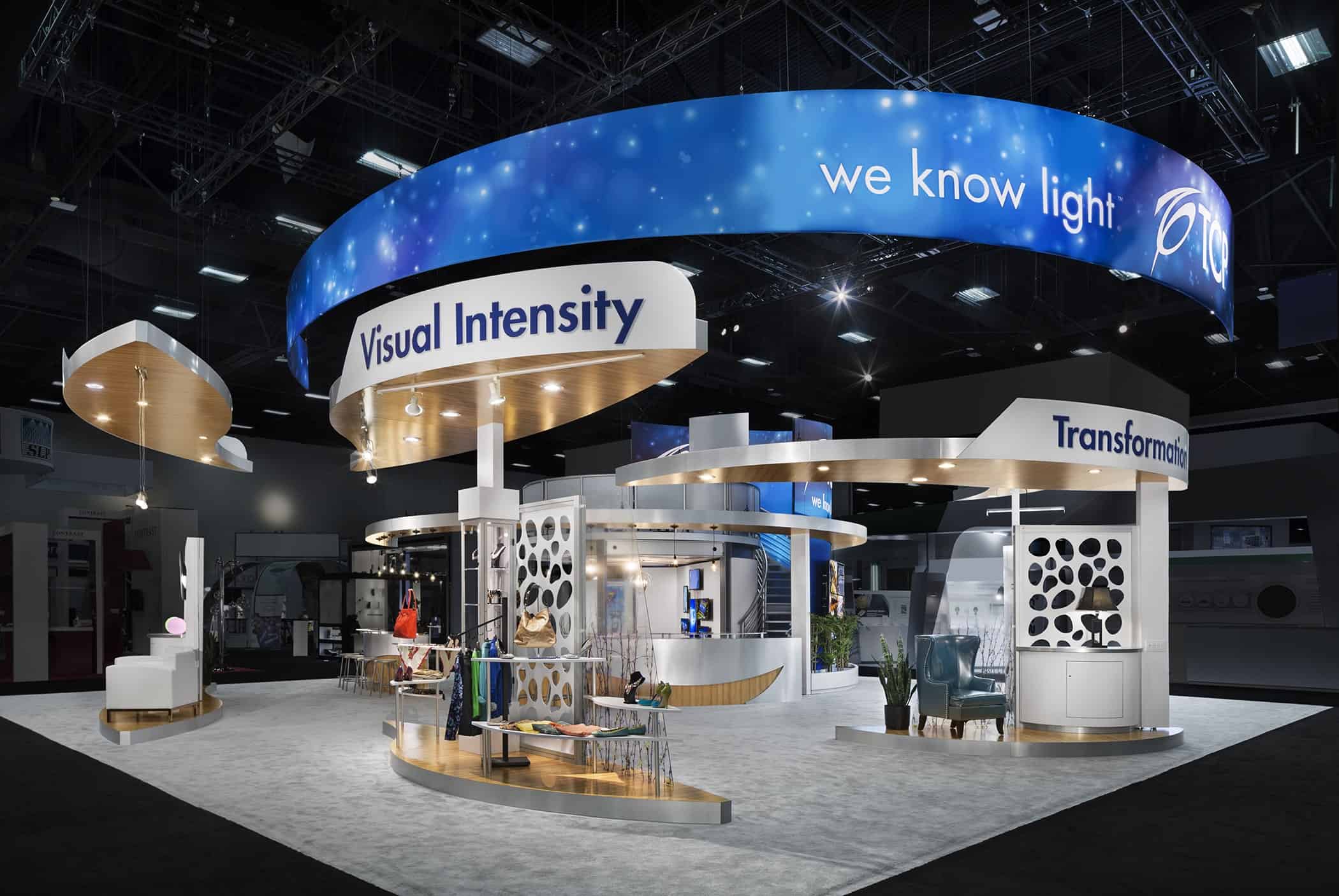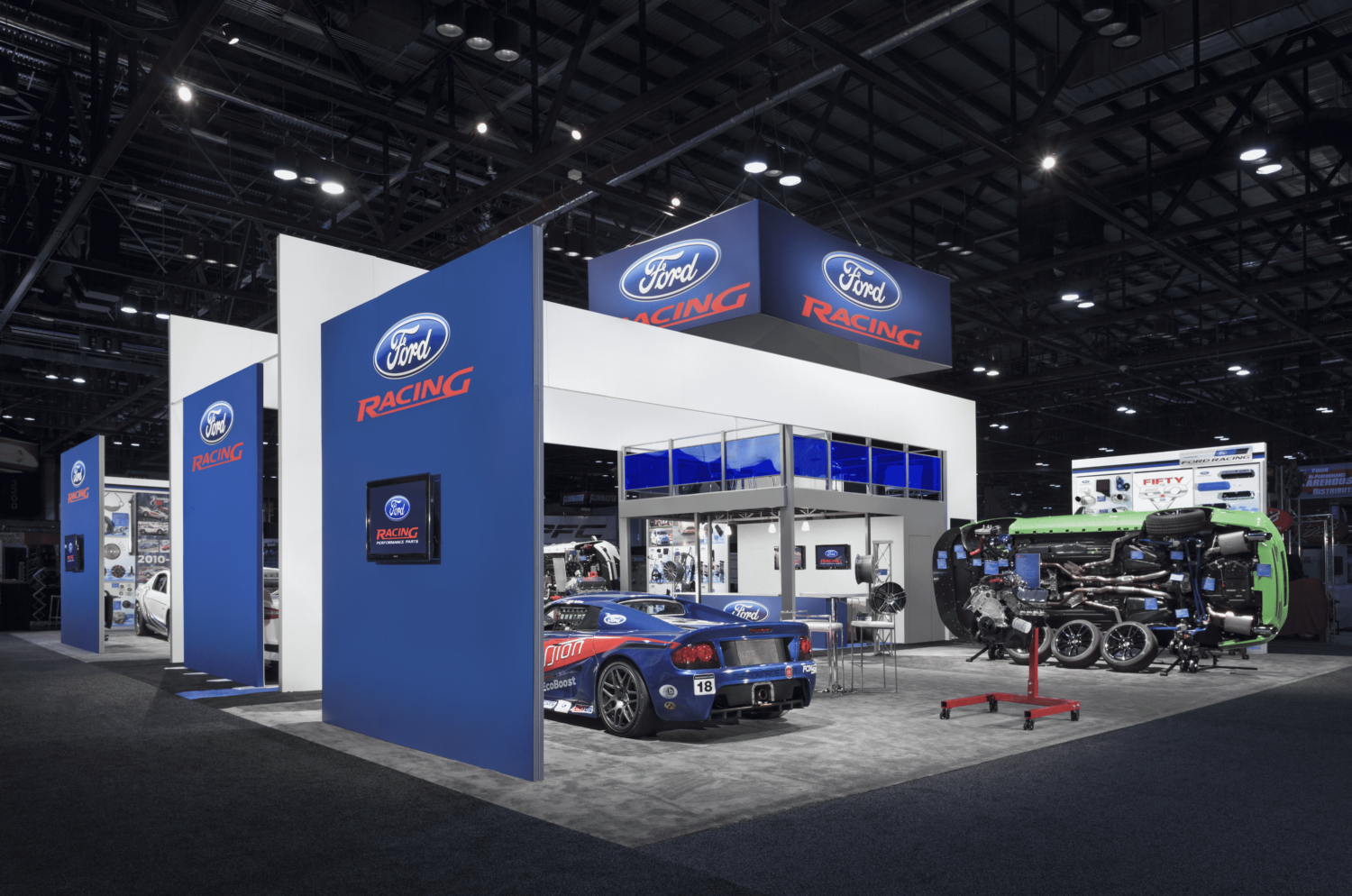 Design Your Double-Deck Booth
There are numerous advantages to exhibiting with a double-deck booth. Contact us today to discuss your upcoming shows, and we'll help you inspire your most important audience.