Orlando, Florida is known for more than being a top tourist destination. Not only is it home to our headquarters, it's also one of the most popular cities in the country for trade shows! While families may flock to the theme parks, it's a city full of expos and conventions for exhibitors and attendees. Here are some of the top upcoming Orlando trade shows in 2020:
Surf Expo

January 8-10, 2020 | Orange County Convention Center, Orlando
The 2020 Surf Expo will boast around 2500 exhibitors and more than 28,000 attendees. It's both the largest and longest-running trade show in the watersports and beach resort lifestyle industries. It displays trade show booths for apparel and goods, new brand and products, fashion events, award ceremonies and more, making it a huge surf industry event. Learn more about the 2020 Surf Expo.
The PGA Merchandise Show

January 21-24, 2020 | Orange County Convention Center
The PGA Merchandise Show draws more than 1,000 exhibitors and 40,000 attendees annually. It is the golf industry's leading trade-only event, where PGA Professionals & Golf Industry Professionals gather to discover the latest trends in golf tech & equipment, apparel & accessories. Open only for qualified golf industry professionals, visitors can attend the world's largest outdoor event day. Learn more about the PGA Merchandise Show.
Global Pet Expo

February 26-28, 2020 | Orange County Convention Center
The Global Pet Expo, presented by the American Pet Products Association (APPA) and Pet Industry Distributors Association, is the pet industry's largest annual trade show. The 2019 Show featured 1,174 exhibitors, 3,604 booths and more than 3,000 new product launches. It's hosted annually at the Orange County Convention Center and features the newest pet products on the market today. Learn more about the 2020 Global Pet Expo.
HIMSS Global Conference & Exhibition

March 9-13, 2020 | Orange County Convention Center
The HIMSS (Healthcare Information and Management Systems Society) Global Conference & Exhibition brings together over 1,300 exhibitors and 45,000 attendees. It's the leading health information and technology conference, and provides over 300 education sessions, networking events, special programs and more on topics relating to health, information, and technology. Learn more about HIMSS20.
The National FCA (Florida Chiropractic Association)

August 27-30, 2020 | Hyatt Regency Orlando
The National FCA 2020 will host an array of over 420 exhibitors and 5,000 attendees. The 2020 expo will focus on providing information to the public about the chiropractic industry as well as providing continued education and networking for its members. It offers over 100 expert speakers and 150 hours of CE options (in panels and breakout sessions) that are accredited in 45 states. Learn more about The National FCA 2020.
IAAPA Expo 2020

November 18-22, 2020 | Orange County Convention Center, Orlando
The IAAPA Expo 2020 will see over 1,000 exhibitors and 38,000 attendees. Hosted by the International Association of Amusement Parks and Attractions, it's an international trade show for attraction industry professionals to exhibit, network, and build business alliances. It also includes learning from the experts in over 100 educational experiences (including behind-the-scenes tours at local Orlando attractions!) Learn more about IAAPA Expo 2020.
I/ITSEC 2020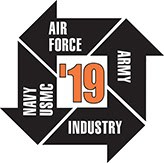 November 30 – December 4, 2020 | Orange County Convention Center, Orlando
I/ITSEC 2020 will host over 500 exhibitors and 17,000 attendees. Formally known as The Interservice/Industry Training, Simulation and Education Conference, this international trade show is also the world's largest modeling, training, and simulation event. It's organized by the National Training and Simulation Association (NTSA) and offers exhibits, expert speakers, tutorials, professional workshops, STEM events for teachers and students, and a serious games competition. Learn more about I/ITSEC 2020.