Orlando-based trade show exhibit agency, ColorCraft, is excited to announce the addition of Alan Moyer as Shop Foreman of the Custom Fabrication Department.
"We feel very fortunate to add someone with Alan's broad experience and leadership skills to our Operations Team" said Joe MacDonald, Production Manager for ColorCraft.
Alan is a veteran production leader, and skilled master craftsman with over 25 years of experience in both the Trade Show and Branded Environment fabrication spaces.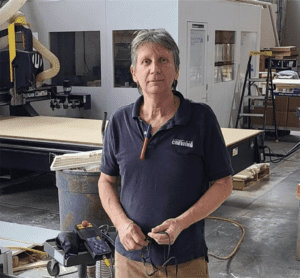 Alan Moyer, ColorCraft Shop Foreman
"Since our industry has re-opened, we've brought back our very best Operations Team members, and Alan is the right person to lead them," explained Davis Hughes, Vice President of Sales. "We are very busy for the foreseeable future, and Alan's experience will help us maximize production efficiency while maintaining the extremely high standard of quality that we maintain for ourselves" Hughes continued.
About ColorCraft:
ColorCraft is a full-service exhibit agency, driven by over 30 years of experience in the trade show industry. ColorCraft maintains facilities in Orlando, Chicago, and Las Vegas, facilitating on-site support both nationally and internationally. ColorCraft offers 3D Design & Custom Fabrication for Custom Trade Show Booths/Rentals, Corporate Interiors, Themed Environments, and Mobile Marketing Campaign services, with a portfolio including several Fortune 500 companies.