About
Corkcicle
In 2010, Corkcicle sought to answer an age-old question; how do you chill wine without a cumbersome, messy ice bucket? It was out of this necessity that the original Corkcicle was developed. Fast forward to today, and Corkcicle is an industry leader in the beverage container space, developing stylish, sustainable drinkware, coolers, and more.
The Challenge
Corkcicle approached ColorCraft to design and fabricate their exhibit for the 2022 Disney Princess Half Marathon Weekend, of which they were the premier sponsor. This exhibit was on display during the runDisney Health & Fitness Expo, an event that takes place before the race in which participants are able to check out some of the hottest products in health and fitness. As such, it was critical that their booth was able to store and display a heavy amount of product while highlighting their brand.
The ColorCraft Solution
Corkcicle's exhibit space was surrounded by the aisle on three sides, and the booth needed to be designed to maximize traffic flow while attendees browsed products. ColorCraft developed a segmented design featuring a product display stand, a product display counter, and a large back wall that not only shelved product, but also established a boundary for the space.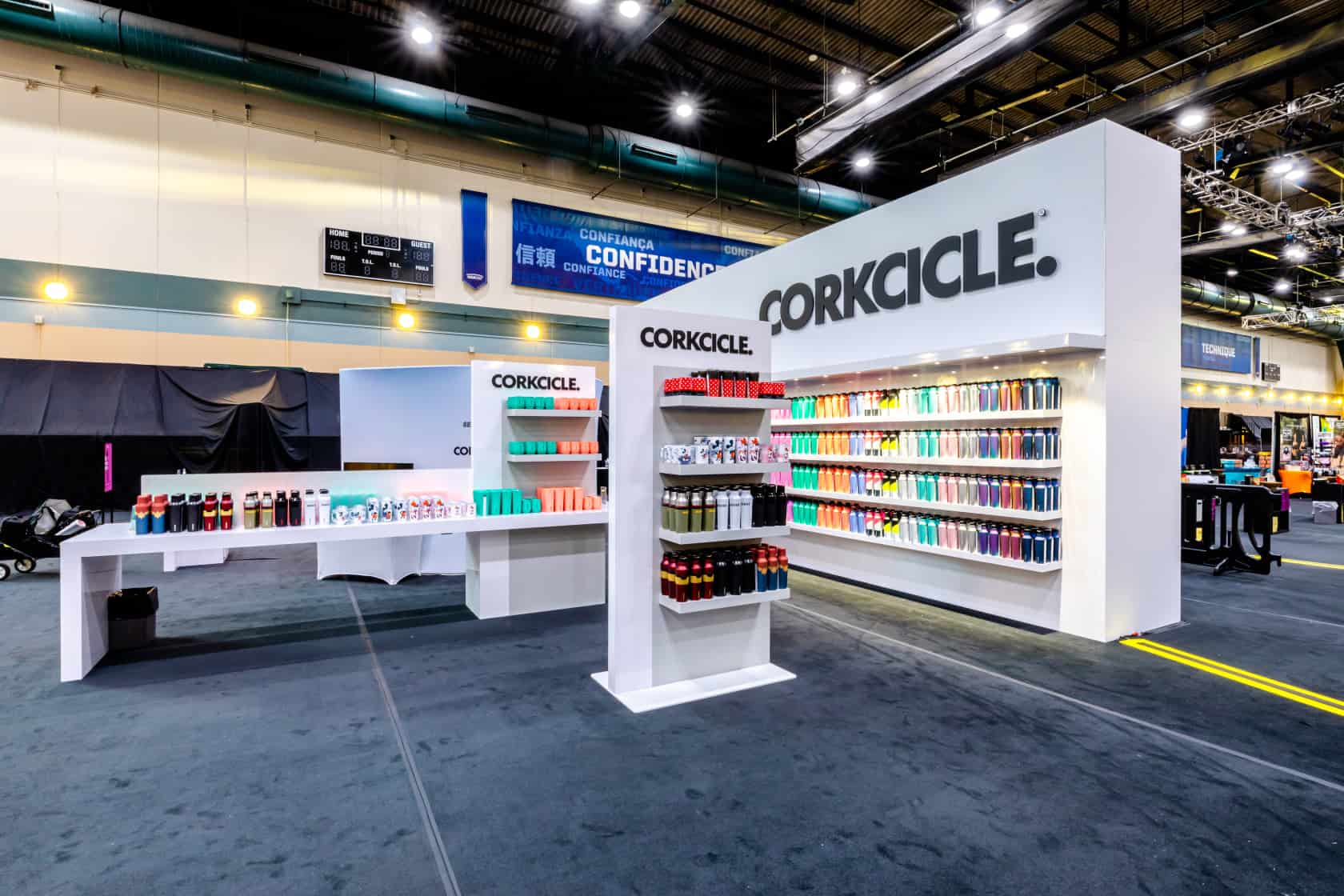 Participants in Disney Princess Marathons dress up as their favorite Disney princes and princesses, so a 360 degree photo booth was included as well to draw attendees to the booth for a photo op.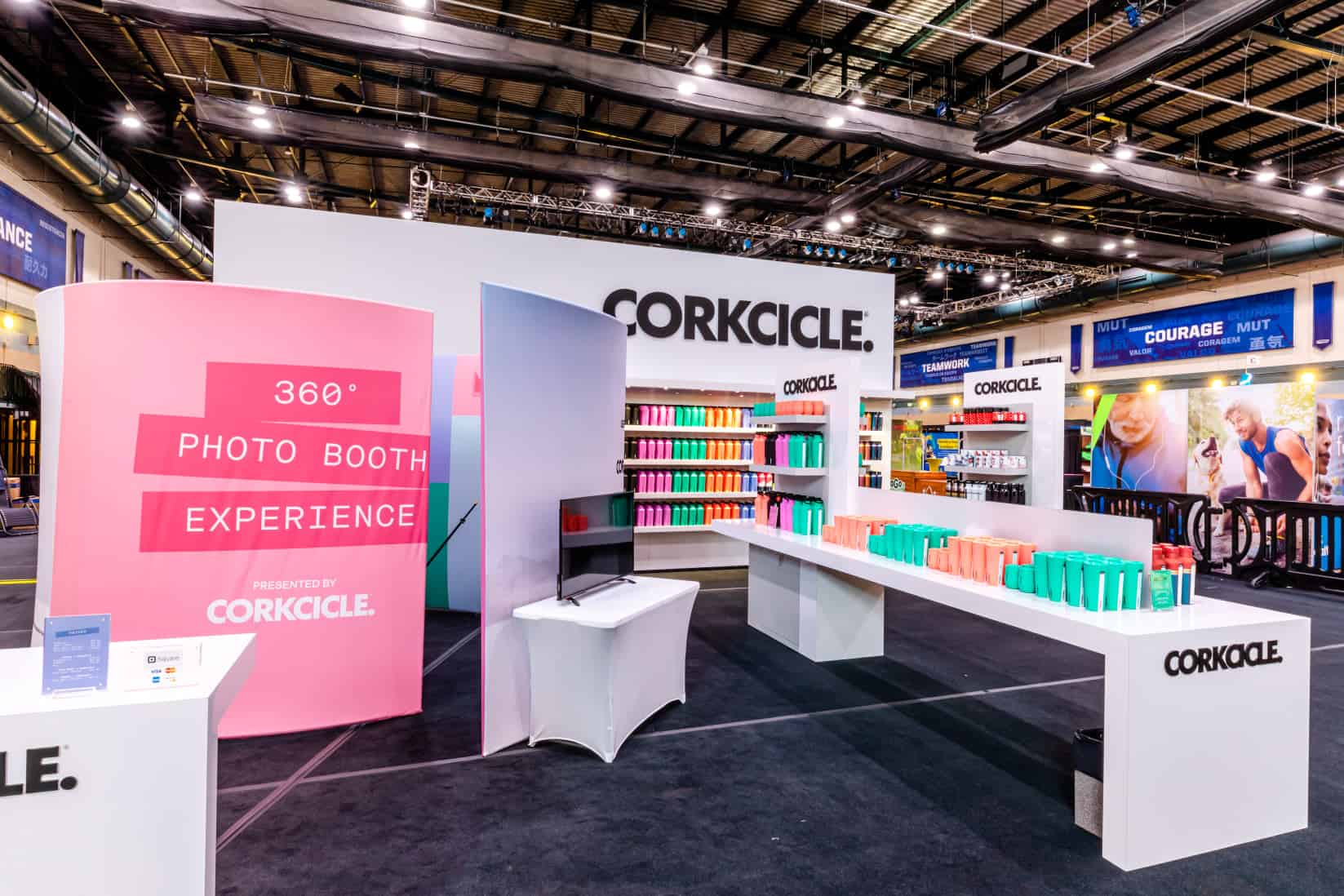 Finally, ColorCraft needed to design the booth in a way that highlighted the brand and products. Corkcicle offers a dynamic range of color options for their products, so neutral grays and blacks were used on booth components in order for these colorful products to really pop.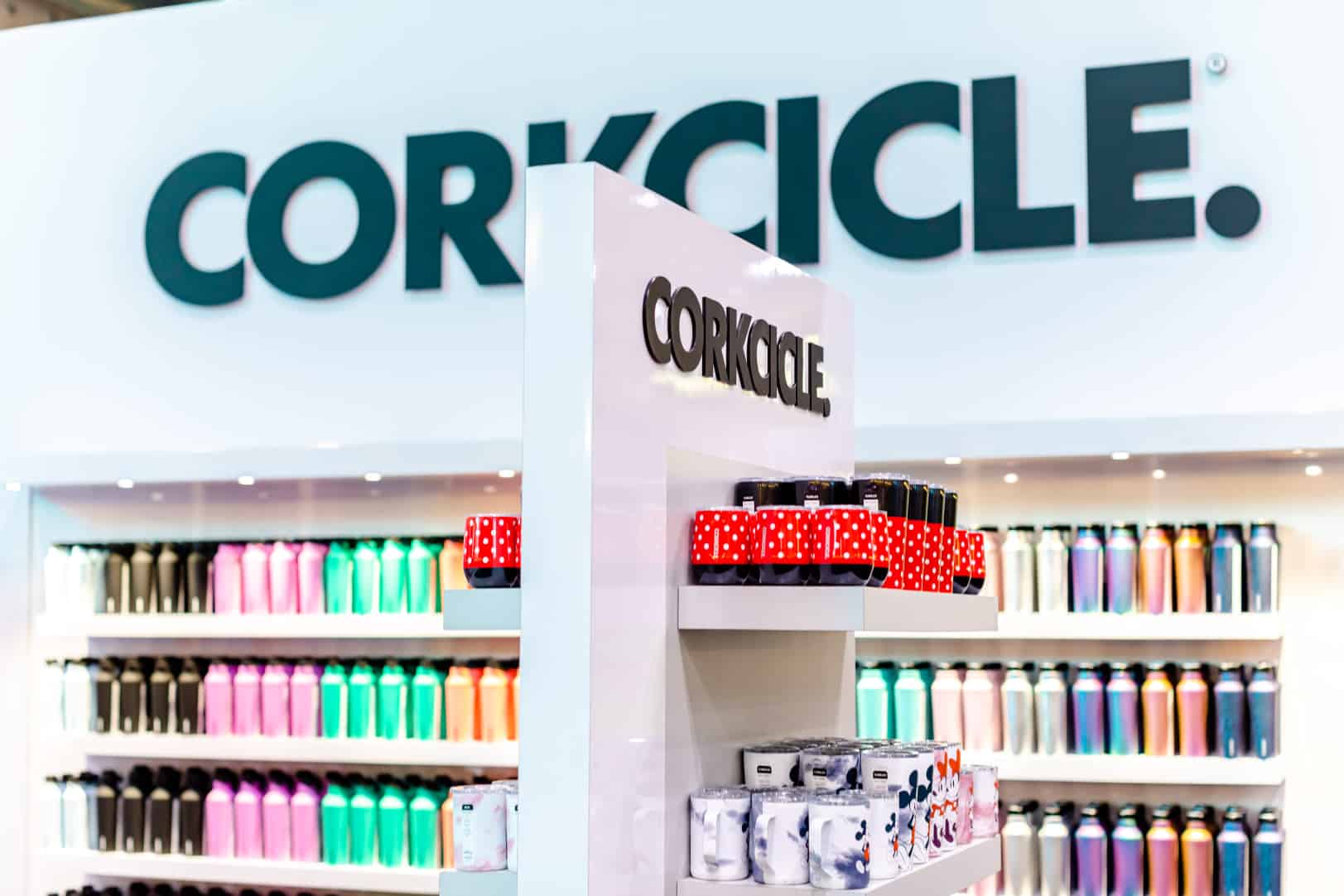 The booth design allowed Corkcicle to effectively manage the high traffic that comes with the runDisney Health & Fitness Expo while communicating a strong brand presence, and of course, getting their products into the hands of the prince and princess racers!
We're Ready to Discuss YOUR Next Project
ColorCraft is committed to designing and fabricating exhibits that create a true brand experience for your most important audience. Contact us today to get the conversation started on your next show!