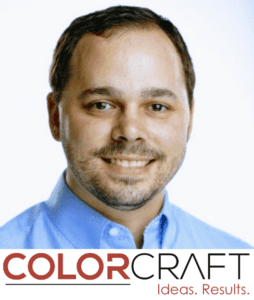 Orlando, Florida – Orlando-based trade show exhibit agency, ColorCraft, is excited to announce that Michael Shure has been appointed as Director of Procurement.
Shure, a seasoned business professional, has extensive experience in procurement and supply chain optimization.
"Michael's passion for efficiency as well as his expertise in the procurement process will allow us to further streamline our purchasing, putting us in a position to more effectively serve an ever growing client base" commented Davis Hughes, ColorCraft's Vice President of Sales. "We couldn't be more excited for him to lead the department," Davis continued.
Shure will direct ColorCraft's procurement operations out of the organization's Orlando headquarters, managing the acquisition of supplies and materials used in the construction of custom trade show exhibits and permanent environments.
About ColorCraft:
ColorCraft is a full-service exhibit agency, driven by over 30 years of experience in the trade show industry. ColorCraft maintains facilities in Orlando, Chicago, and Las Vegas, facilitating on-site support both nationally and internationally.
ColorCraft offers 3D Design & Custom Fabrication for Custom Trade Show Booths/Rentals, Corporate Interiors, Themed Environments, and Mobile Marketing Campaign services, with a portfolio including several Fortune 500 companies.